UK Government proposals will disclose transgender people's previous identity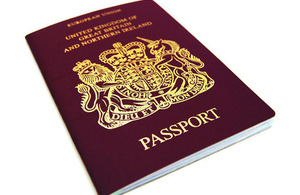 The headline is alarming, but sadly it is true. In a response to an initiative to prevent registered sex offenders hiding their new identities, the Home Office stated ".. we intend to also amend our existing Home Office guidance so that only enrolled deed polls (through the Royal Courts of Justice) are accepted as a proof of name change."1 It is desirable that the government should look to improve its procedures to help protect society from sex offenders and there are many ways it can do this. However, this specific proposal has unintended consequences for trans people and also victims of domestic violence.
Enrolling a deed poll is an arcane process that results in the address, previous name and new name of the applicant being published in The Gazette (the official public record)2. This means that if a transgender person wishes to change their name on their passport or driving licence or other government issued documentation, they will need to put their gender status and address in the public record.
Transgender people will thus have a Hobson's choice: they either keep their driving licence and passport in their old name and out themselves whenever they use it or they out themselves permanently.
This change in policy is certain to increase discrimination against trans people and, given the disclosure of their addresses, possibly violence. This change will also harm cisgender people, such as victims of domestic violence who are seeking to change their name to protect themselves. It also breaches the right to privacy under the Human Rights Act.
At the moment this shocking proposal is at an early stage and we have seen that if a sufficiently loud fuss is made the government will listen. Write to your MP! Write newspaper articles! Post about this on social media! Don't let the government remove people's rights by stealth.
1 https://petition.parliament.uk/petitions/300705
2 https://www.thegazette.co.uk/all-notices/notice?categorycode=G406000002&location-distance-1=1&numberOfLocationSearches=1&results-page-size=10